Latest Post
12/10/2018 2:20:07 PM
Check out our Baked Pasta Party Special! You get your choice Oven Baked Pasta, garlic toasts, your choice BAGGINS whole cake and chocolate chip cookies. Serves 10-12 $60 vegetarian or $70 protein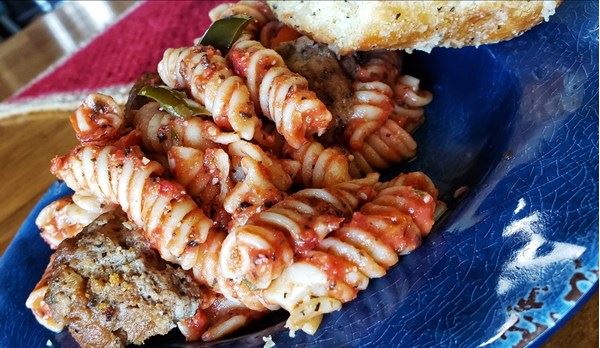 View More
Baggin's Orange Grove Catering
Baggin's specializes in delicious and customized caterings that will impress your guests and clients. Our popular sandwich baskets, platters and side salads are arranged with garnish and flowers according to your function. Whether you are looking for food for a tailgate or a corporate event, we will impress your guests. From our giant footlongs and gourmet salads to our sandwich trays, we have an option for your budget and function.
Posts
11/21/2018 9:45:13 AM

Do you have to plan a holiday party or work event? Let us do the work while you party. Try our new Oven Baked Pastas.
View All
Menu information provided by Locu.
Amp Menu